Testimonials
What our previous chefs have to say about the tours...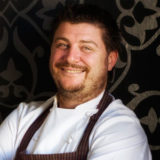 SCOTT PICKETT
Estelle by Scott Pickett, Estelle Bistro, Saint Crispin – Melbourne
"Spending a week with Jillian and ten wonderful guests in one of the most picturesque and famous wines growing regions in the world was actually one of the most memorable weeks of my life… without a doubt the trip of a lifetime…. I just hope I have the opportunity to experience it again!"
Scott Pickett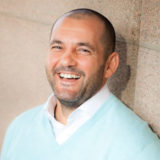 GUILLAUME BRAHIMI
Guillaume's – Sydney, Bistro Guillaume, Melbourne & Perth
"My week with Tastes of Burgundy this year was a very special time. It made me rediscover the great produce of France – from visiting the markets for the produce, to creating menus and cooking great meals. It was a privilege to be able to try so many amazing Burgundy wines.  There is no better experience. I will remember fondly the food, wine, people and the beautiful Chateau de Barbirey."
Guillaume Brahimi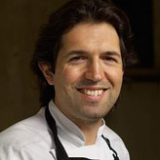 BEN SHEWRY
Attica, Melbourne
"Thank you Jillian for inviting me to be part of Tastes of Burgundy.  It was a great experience spending a week and cooking with passionate fun loving people in France."
Ben Shewry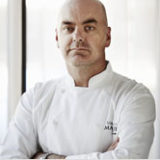 MARK BEST
Marque, Sydney & Pei Modern, Melbourne & Sydney
"There is no better way to plan a holiday itinerary than around what you want to eat & drink; the scenery invariably follows. Jillian at Tastes of Burgundy is a food and wine lover of the highest order with a depth of knowledge and love of Burgundy second to none."
Mark Best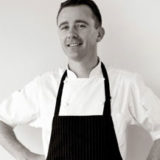 DAN HUNTER
Brae, Victoria
"Jillian's itinerary and attention to detail made the week fluid, relaxed and most importantly balanced, providing the group with a tremendous experience.
We (chefs) love what we do, and to have someone like Jillian who understands our needs as well as the guests, was fantastic.
International travel provides inspiration. It was a thrill to shop in the local markets and return to the chateau to create fabulous courses for dinner to enjoy with the wonderful Burgundy's from Jillian's cellar."
Dan Hunter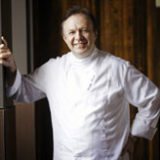 PHILIPPE MOUCHEL
PM24, Philippe, Melbourne
"Being a guest chef for Tastes of Burgundy, was an amazing experience. To be back in my home country is always a pleasure and to be able to share this with such a great group of people was heart-warming. We visited some fabulous markets which are unparalleled to anything we can get here in Australia. Jillian was a fantastic host, talking with the wine makers and making sure the group was as comfortable as possible. Even though the weather was cool during our trip, it did not take away from the occasion. We also cannot forget Alexandre, who did an outstanding job as our sommelier during the stay."
Philippe Mouchel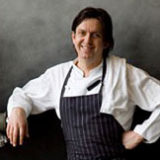 ANDREW MCCONNELL
Cutler & Co, Cumulus Inc, Luxembourg, Moon Under Water, Supernormal, Melbourne
"Spending time with Jillian and her guests in Burgundy was a fabulous experience. I loved the numerous visits to Spring markets around Burgundy and cooking with the freshest local produce was definitely a highlight. The group was enthusiastic and willing to get involved, their love of food and wine made for great atmosphere and company.  I was also impressed that Jillian had really done her research and found some unique wine experiences in Burgundy for us to enjoy."
Andrew McConnell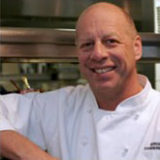 SERGE DANSEREAU
The Bathers' Pavilion, Sydney
"I was privileged to lead a beautiful gastronomic tour of Burgundy in May 2012 with Jillian and wonderful guests.  The experience for all of us was just memorable, due in no small part to the meticulous planning of Jillian and the care she put in balancing the tastings, lunches, cooking classes and dinners. Everyone should have the occasion once in their life to experience the deep traditions of Burgundy and taste the spectacular produce of the region. There is in my view no better way to experience this famous region than by joining Jillian and a "Tastes of Burgundy" tour."
Serge Dansereau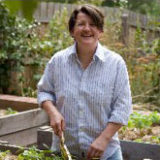 ANNIE SMITHERS
Du Fermier, Victoria
"It was a strange thing to be asked to travel to the other side of the world to teach Australians to cook for a week. But when Jillian asked me to do a follow up year, the answer was an instant, YES. The week was impeccably organized and stress free. The opportunity to market shop and cook was marvelous. The quality and variety of produce made every cooking fibre in my body pulse with excitement. Coupled with the amazing wine knowledge of Alexandre guiding us through over 40 Burgundian wines there was nothing holding me back from re living the experience."
Annie Smithers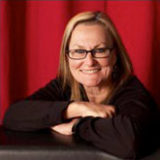 CHRISTINE MANFIELD
Universal Restaurant, Sydney
"As a guest chef with Tastes of Burgundy, the week long residence at a local chateau proved a memorable experience where we cooked up a storm after visits to the regions best produce markets, ate at local bistros, cafes and fine dining restaurants, tasted some of their better wines and got to experience a gentle pace of life, immersing ourselves in the rhythm of Burgundian village life. It was a gastronomic experience par excellence, one that I can highly recommend to any wine and food lover."
Christine Manfield